Innovative RF cabins for medical engineering – out of the region of innovation Ulm
Interflex specializes in shielding solutions for magnetic resonance imaging systems (MRI) and provides the Intercabin®, an established product used by leading MRI manufacturers all over Europe and beyond. It is our goal to make the patients' time in the Intercabin® as comfortable as possible while providing doctors and medical staff with the optimal work environment.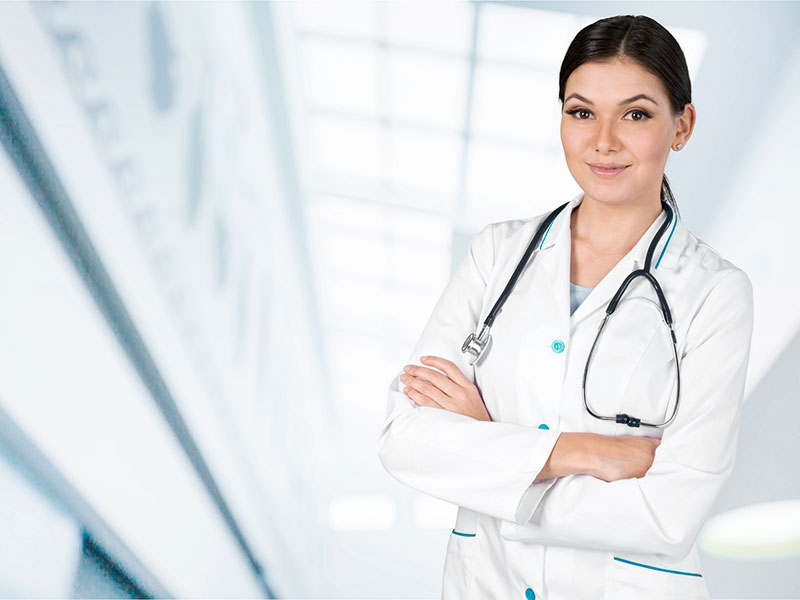 Intercabin®: maximum functionality and quality
We have developed the RF shielding cabin Intercabin® to be manufactured from steel stainless steel and/or aluminium. The basic structure is made of lasered and tilted metal modules and designed to be self-supporting. Because of this modular construction, the Intercabin® is set up and turnkey ready within a few days. Our RF cabins are compatible with all MRI machines and for years the Intercabin® has been deployed successfully at home and abroad.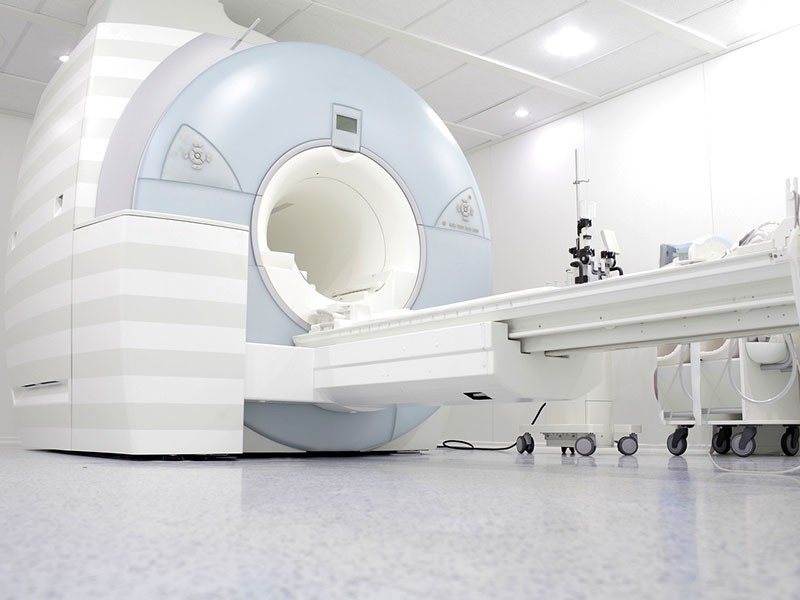 Innovative and well-engineered: Intercabin®
- competent planning and coordination
- fast installation
- high planning reliability
- excellent sound insulation
- optimal shielding effectiveness
- long-term flexibility
- quickly and easily extendable
- robust, long-lasting fittings
- long-term supply guarantee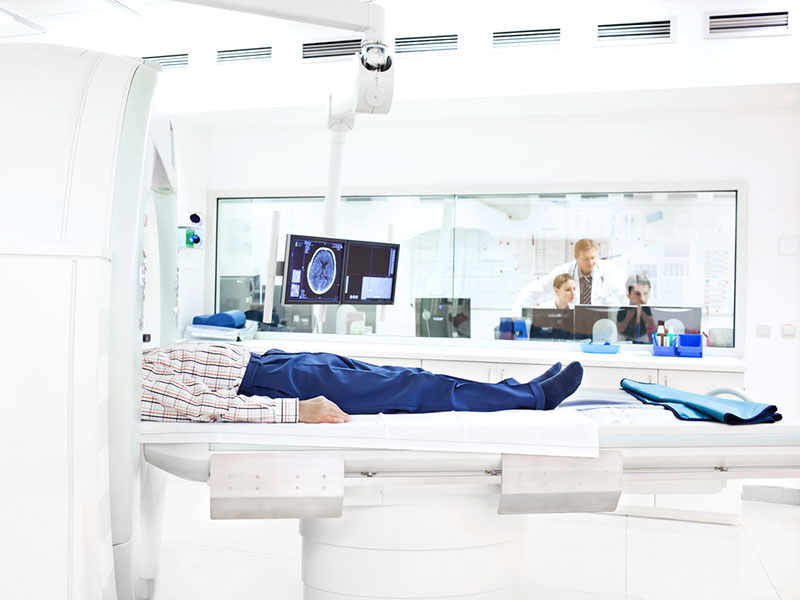 Intercube® – modular, freestanding shielding solutions
Are you in dire need of shielding solutions, but lack the necessary premises? The Intercube® provides you with an optimal short- or long-term solution that lets you install an MRI nearly anywhere.
With the Intercube®, we deliver not only the RF cabin, but also the building with all electrical, air-conditioning and sanitary facilities. The Intercube® contains all necessary rooms, like a utility room, a dressing room for patients and a control room.
Any questions regarding the freestanding shielding solution? Contact us and we will gladly provide more information.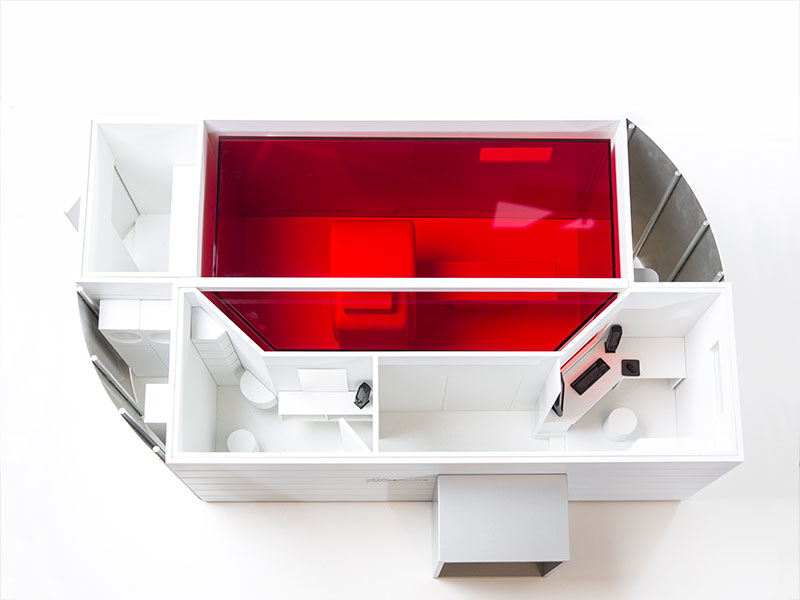 Fittings